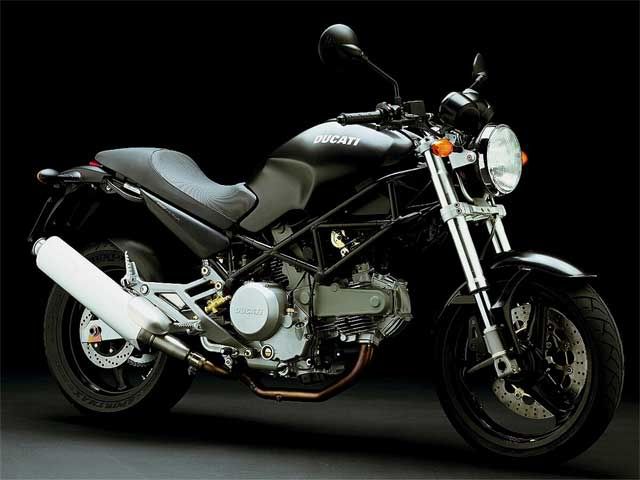 ducati monster Built around a less extreme engine

Those who want to enter the Monster universe with a bigger bang, in terms of both styling and performance, need look no further than the S2R.
Its air-cooled 803 cc L-twin engine strikes a perfect balance between peak power and torque. It delivers sports-level performance, yet is balanced, reliable and easy to tame, thanks in part to the racing-derived electronic fuel injection system.
This entry-level, high performance Monster also features the exclusive APTC system, which ensures maximum safety on the hardest rides as a result of the slipper-clutch action when down-changing. The system also makes city riding much more comfortable because of the extremely light clutch lever action.
And good news for European riders under 21 and those who have had a motorcycle license for less than two years: a 25 kw power limited version that complies with the European Commission standards allows new riders the chance to experience Monster style and performance.